Business Insight
Coronavirus Job Retention Scheme & Further Support for Businesses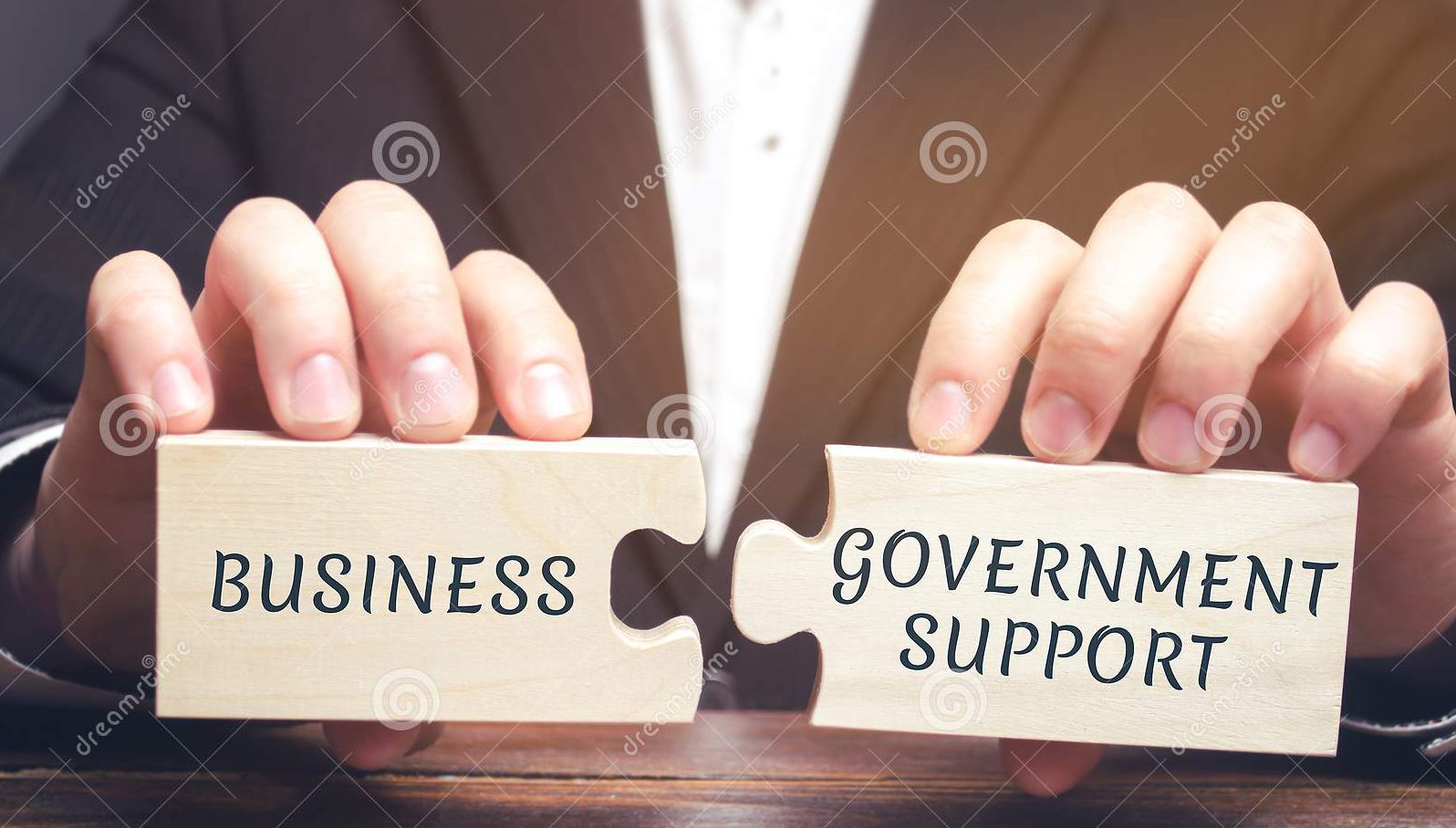 On Friday 21ST the Chancellor set out a package of measures to support public services, people and businesses through the period of disruption caused by COVID-19.
The package of measures to support businesses includes:
Coronavirus Job Retention Scheme
The Coronavirus Business Interruption Loan Scheme offering loans of up to £5 million for SMEs through the British Business Bank
Deferring VAT and Income Tax payments
A Statutory Sick Pay relief package for SMEs
A new lending facility from the Bank of England to help support liquidity among larger firms, helping them bridge coronavirus disruption to their cash flows through loans
HMRC Time To Pay Scheme
We will keep you informed about the details of each of these packages and how to apply. Be safe and stay strong!
 THE CORONAVIRUS JOB RETENTION SCHEME
 As you probably know, the government will, through a new scheme called the Coronavirus Job Retention Scheme, cover 80% of wage costs (up to a maximum of £2,500) of employees who would otherwise have been laid off but who now will be designated and notified to HMRC as "furloughed workers" You can read the government advice on the Scheme here:-
https://www.gov.uk/government/publications/guidance-to-employers-and-businesses-about-covid-19/covid-19-support-for-businesses#support-for-businesses-through-the-coronavirus-job-retention-scheme
Under the Coronavirus Job Retention Scheme, all UK employers will be able to access support to continue paying part of their employees' salary for those employees that would otherwise have been laid off during this crisis.
All employers, large or small, including charitable and non-profit, will be eligible to apply.
The HMRC grant will cover 80% of the salary of an employee laid off but not made redundant up to a total amount of £2,500 per employee.
The scheme will cover the cost of wages backdated to 1st March and will be open initially for a 3 month period, but will be kept under review.
Full details on how to apply for the grant haven't been announced. HMRC is working on changes to their IT systems, to facilitate the coronavirus jobs retention scheme. They have advised that it will take until April as it will require changes to the PAYE system.

When asked about staff on Zero Hours Contracts, he said:
"It covers everybody who is on PAYE through the company. Zero hours covers a variety of situations, but it may well be you are on a PAYE scheme and have a set of regular earnings and it will be covered depending on your particular circumstances."
How to access the scheme
You will need to:
designate affected employees as 'furloughed workers,' and notify your employees of this change – changing the status of employees remains subject to existing employment law and, depending on the employment contract, may be subject to negotiation
submit information to HMRC about the employees that have been furloughed and their earnings through a new online portal (HMRC will set out further details on the information required)
HMRC will reimburse 80% of furloughed workers wage costs, up to a cap of £2,500 per month. HMRC are working urgently to set up a system for reimbursement. Existing systems are not set up to facilitate payments to employers.
HMRC are working urgently to set up a system for reimbursement. Existing systems are not set up to facilitate payments to employers.
CORONAVIRUS BUSINESS INTERRUPTION SCHEME
If your business needs short term cash flow support, you may be eligible for a Coronavirus Business Interruption Loan.
The loan will be interest-free for the first 12 months and not 6 months, as originally announced.
The loan scheme will be available from Monday 23rd March 2020.
 DEFERRING VAT AND INCOME TAX PAYMENTS
The Government will support businesses by deferring Valued Added Tax (VAT) payments for 3 months.
For VAT, the deferral will apply from 20 March 2020 until 30 June 2020.
All UK businesses are eligible.
This is an automatic offer with no applications required. Businesses will not need to make a VAT payment during this period. Taxpayers will be given until the end of the 2020 to 2021 tax year to pay any liabilities that have accumulated during the deferral period.
VAT refunds and reclaims will be paid by the government as normal.
SELF-EMPLOYED
There were a number of measures targeted at the self-employed including:
The Universal Credit standard allowance will be increased by £1,000 a year for the next 12 months. This will bring the payment in line with the Statutory Sick Pay for employees.
You can apply for Universal credit here: https://www.gov.uk/apply-universal-credit
Self Assessment for tax payments will be deferred to January 2021.
That means for Income Tax Self-Assessment, payments due on the 31 July 2020 will be deferred until the 31 January 2021.
If you are self-employed you are eligible. This is an automatic offer with no applications required.
This is an automatic offer with no applications required.
HMRC have also scaled up their Time to Pay offerto all firms and individuals who are in temporary financial distress as a result of Covid-19 and have outstanding tax liabilities.
The Government will make legislation to allow small-and medium-sized businesses and employers to reclaim Statutory Sick Pay (SSP) paid for sickness absence due to COVID-19. The eligibility criteria for the scheme will be as follows:
This refund will cover up to 2 weeks' SSP per eligible employee who has been off work because of COVID-19
Employers with fewer than 250 employees will be eligible – the size of an employer will be determined by the number of people they employed as of 28 February 2020
Employers will be able to reclaim expenditure for any employee who has claimed SSP (according to the new eligibility criteria) as a result of COVID-19
Employers should maintain records of staff absences and payments of SSP, but employees will not need to provide a GP fit note. If evidence is required by an employer, those with symptoms of coronavirus can get an isolation note from NHS 111 online and those who live with someone that has symptoms can get a note from the NHS website
Eligible period for the scheme will commence the day after the regulations on the extension of SSP to those staying at home comes into force
The government will work with employers over the coming months to set up the repayment mechanism for employers as soon as possible.
You are eligible for the scheme if your business is UK based and your business is a small or medium-sized and employs fewer than 250 employees as of 28 February 2020.
There is no action for you. This will apply to your next council tax bill in April 2020. However, local authorities may have to reissue your bill automatically to exclude the business rate charge. They will do this as soon as possible.
See: https://www.gov.uk/calculate-your-business-rates where you can estimate the business rate charge you will no longer have to pay and further guidance can be found at: https://www.gov.uk/government/publications/business-rates-retail-discount-guidance
 SUPPORT FOR LARGER FIRMS THROUGH THE COVID-19 CORPORATE FINANCING FACILITY
 Under the new Covid-19 Corporate Financing Facility, the Bank of England will buy short term debt from larger companies.
This will support your company if it has been affected by a short-term funding squeeze and allow you to finance your short-term liabilities. It will also support corporate finance markets overall and ease the supply of credit to all firms. All UK businesses are eligible. The scheme will be available early in week beginning 23 March 2020. We will provide information on how to access the scheme here shortly. More information is available from the Bank of England: https://www.bankofengland.co.uk/markets/market-notices/2020/ccff-market-notice-march-2020
MINISTER WELCOMES GOVERNMENT DECISION TO PAY WAGES FOR STAFF NOT WORKING
Employment Minister Diane Dodds MLA has welcomed the economic support package announced by the Chancellor, in particular the support that it offers NI workers.
It is unprecedented in the history of the UK, but extraordinary crises require extraordinary bold action. I have been pushing this issue with Central Government as a policy intervention that has the single greatest impact for our local economy. I am glad that it has listened to my call, and that of the many groups representing business, tourism and hospitality in Northern Ireland.
This is a huge crisis for our economy. Many people feared this would cost them their business or their jobs.  I welcome the fact that the government is prepared to intervene in this way.
These announcements are in addition to the measures we are taking to sustain the livelihoods of families from across our community. We have announced a £10,000 grant for small businesses and a grant of £25,000 to companies in our beleaguered hospitality, tourism and retail sectors. Together, these schemes will inject £370m to support tens of thousands of our most vulnerable businesses to help with cash flow.
If you have any questions please let us know.  In the meantime please maintain social distancing and stay safe so we can all work together to limit the spread of the virus.
We wish you all the best and take care.