Business Insight
What your business can learn from the craft beer revolution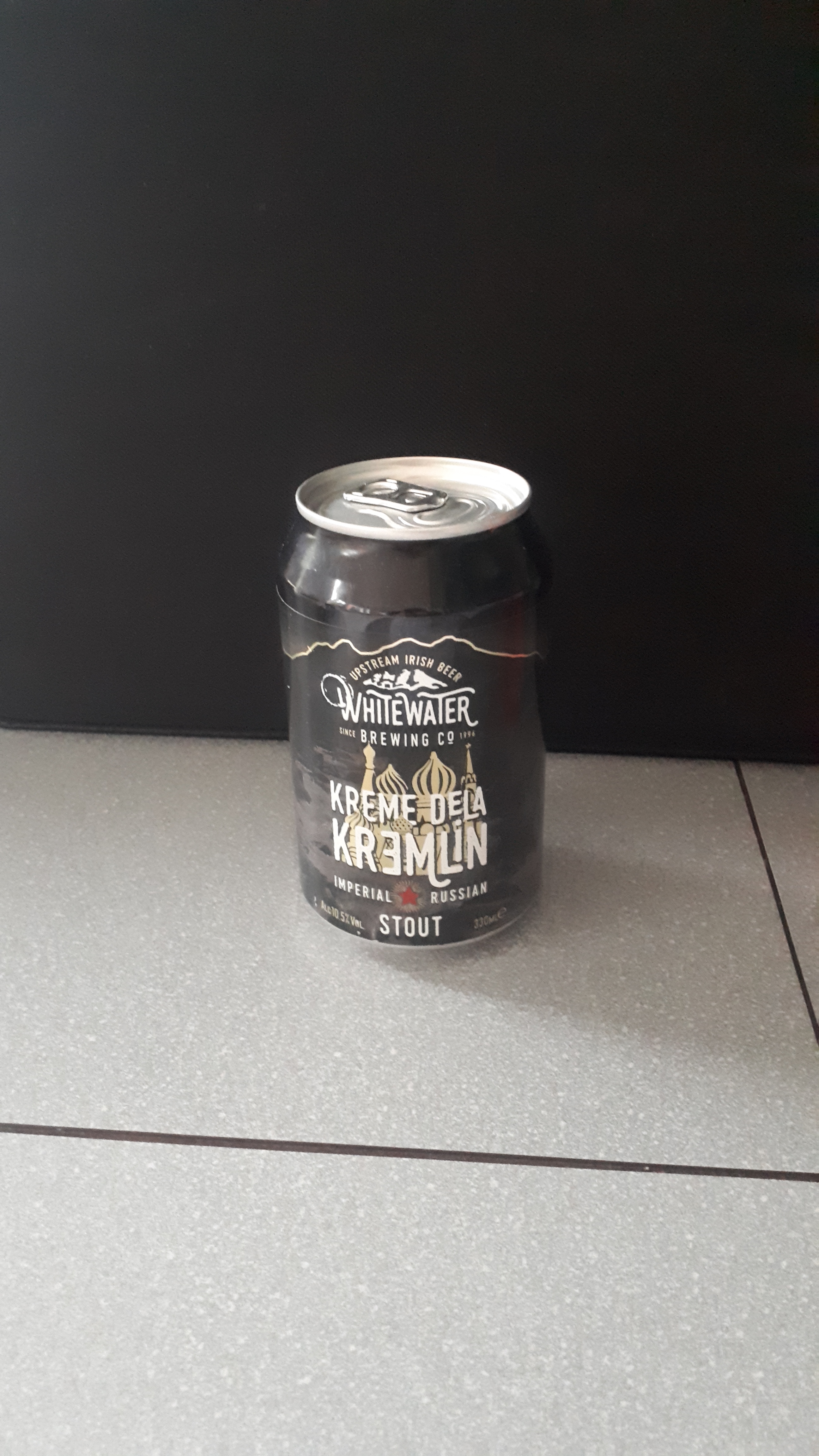 There is some debate over when the phenomenon that is commonly knows as "craft beer" started, but one thing is for sure, it has completely changed the landscape of beer drinking globally and has taken a whole raft of other spirits & liquors on the wave with it – craft gin being a huge one.
It got me thinking recently as I enjoyed a limited edition tin of "Kreme dela Kremlin" Imperial Stout by Whitewater Brewery (www. https://whitewaterbrewery.com/ – which was delightful by the way!) that there's a lot there for other businesses in totally different industries to learn from the craft beer revolution.  I've identified 5 key ideas around this.
Unique branding
You only have to look at the wide range of beers on offer now in your local supermarket to see the creative and eye catching efforts of craft brewers on their branding to see that we've gone way beyond a plain old tin or bottle.  Some breweries have carved out their reputation based on their unique branding of their product.
The can itself has enjoyed a huge renaissance and is a preferred option for storing beer for a lot of craft breweries, one reason being it doesn't suffer any effects of the light spoiling the beer, but another one is the ability to brand the can and this is where it really shows the innovation and creative talents of craft breweries to market their brand.
One of the reasons why craft beer has been so successful is consumers were sick of the same old, same old, and along came craft breweries to offer something completely different and that all started with their brand.  Look at Brewdog, Mikeller, Beavertown and more locally here in Ireland such, Boundary Brewing, Whitewater Brewery, Galway Bay, Trouble Brewing to name a few for their brilliant branding and great beers.  Another brewery Yellow Belly (http://yellowbellybeer.ie/) in Wexford has even developed its own line of comic books featuring the characters it has created around their beers which is fantastic way of adding to the story of the business and brand.
Consumers want quality and are prepared to pay for it
Another big driver in the growth in craft beer is that ultimately consumers wanted better quality beer and more variety of tastes and styles.  They simply weren't getting that from the big companies such as Guinness, Budweiser and Heineken.
Along came a wave of new beers on offer and a whole new take on styles that were long forgotten or relegated to specific countries or regions.  Craft brewers started to experiment with new tastes and styles such as saison beers, IPA's, stouts, porters and sour beers.
And they did this under the very noses of the big beer companies, simply because those big companies were churning out the same old beers and being completely blind to what consumers were crying out for.  Consumers were more than willing to pay a lot more for their latest craft beer creation than the standard beers at their local supermarket/off licence.  There's a lesson there for any business:
Create a quality product that's different and consumers will pay more for it and will become big advocates for your brand. 
Entropy of the big players
 This flows on from the last point, essentially why were these huge companies not experimenting with new styles and flavours themselves and incorporating them into their own product ranges?  The reasons are simple – entropy and inertia.  Whilst the big companies were happy to milk their big cash cow product such as Guinness and Budweiser, lots and lots of smaller players in the market were busy experimenting, innovating and creating new beers and building their own brands.  To counter this, the big players have started to buy up smaller breweries such as Sierra Nevada in the US by Heineken and Camden Town brewery by Ab InBev.
It again just goes to show that your small business can compete on its own terms by:
Offering something different
Building a loyal customer base
Focusing on quality
Experimenting more and listening to your customers;
Being nimble and quicker to bring your product to market.
Collaboration is key
One of the great things about the craft beer revolution is that it is built on collaboration.  Whether that is collaborating on a new beer with another brewer or using their kit for someone else's recipe; you have to admire the attitude that exists in the craft brewing world.  Without that spirit of collaboration and helping each other, it would have petered out into something much smaller.  But with that spirit it has become so much more and even though there is fierce competition for business, there are many who are helping each other succeed because they know for the industry as a whole it will be better but also that they want that beer to make it to market to be enjoyed by everyone.
There's a lesson to be learned for every business in that, yes you have competitors but perhaps there are things you can help them with and can bring success to your company or likewise things they can help you with.  The attitude of I'll help you and you help me can be so much more powerful than a dog eat dog approach which can ultimately lead nowhere.
Turn your passion into a business
"To succeed you have to believe in something with such passion that it becomes a reality." Anita Roddick
Finally, I've read about so many craft breweries whose founders all started with a home brew kit in their kitchen and have gone onto found a highly successful commercial brewing operation and this is because they have huge passion for what they are doing and why they are doing it!  They just love making beer, drinking beer, experiment with new flavours, and styles and putting these out to try for their customers, then listening to feedback tweaking their recipes and doing it all over again.
It's the same for you and your business, if you love what you do and are passionate about it, then that will shine through for customers and you can build a loyal customer base for your products or services.